What would you like to do?
Because of Hostel Ukonlinna's excellent location there are lots of things you can do while visiting us. You can do sports or enjoy entertaiment in luxury spa hotel nearby. There are numerous outdoor tracks close to us. One of them is Saimaa Geopark. Here are some of the most popular activities what our location has to offer.
Outdoor track at Lammassaari island – Saimaa Geopark
Illuminated wood grit tracks / skiing tracks in forrest
Disc golf park
First snow skiing track
Outdoor fitness spot
Water sports / ice skating & skiing tracks on ice
Saimaa cruises
Exclusive restaurants nearby
Ice rink, large building used for sports or exhibitions, shooting range, Finnish baseball stadium
Outdoor tracks
Lammassaari island outdoor track
One of the most popular free outdoor activities is situated right in the walking distance from Hostel Ukonlinna – Lammassaari island ice-marginal delta and raised beaches. Lammassaari is one of Geopark's geosite. Track is about 3,7km long and there are several camp fire places along tracks and, of course, beautiful and unique nature. You may use camp fire places as you will. Read more about Geopark HERE (Saimaa Geopark).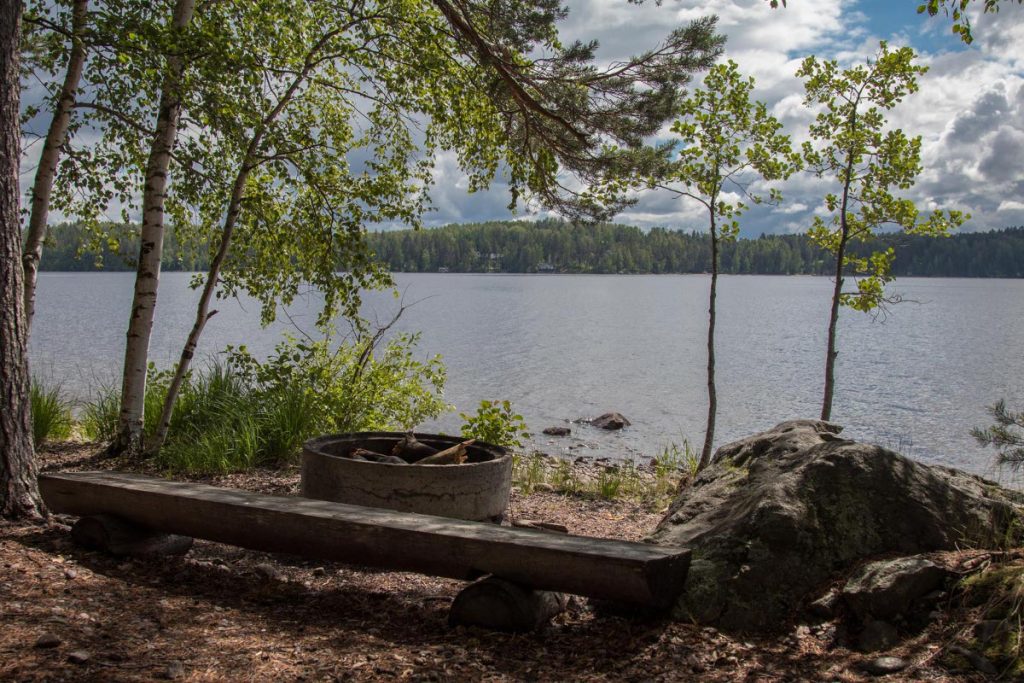 Area of Lammassaari island is 50 hectares. There are easy tracks around the island or you can choose more challenging tracks for exercising. You can use outdoor tracks also in winter time.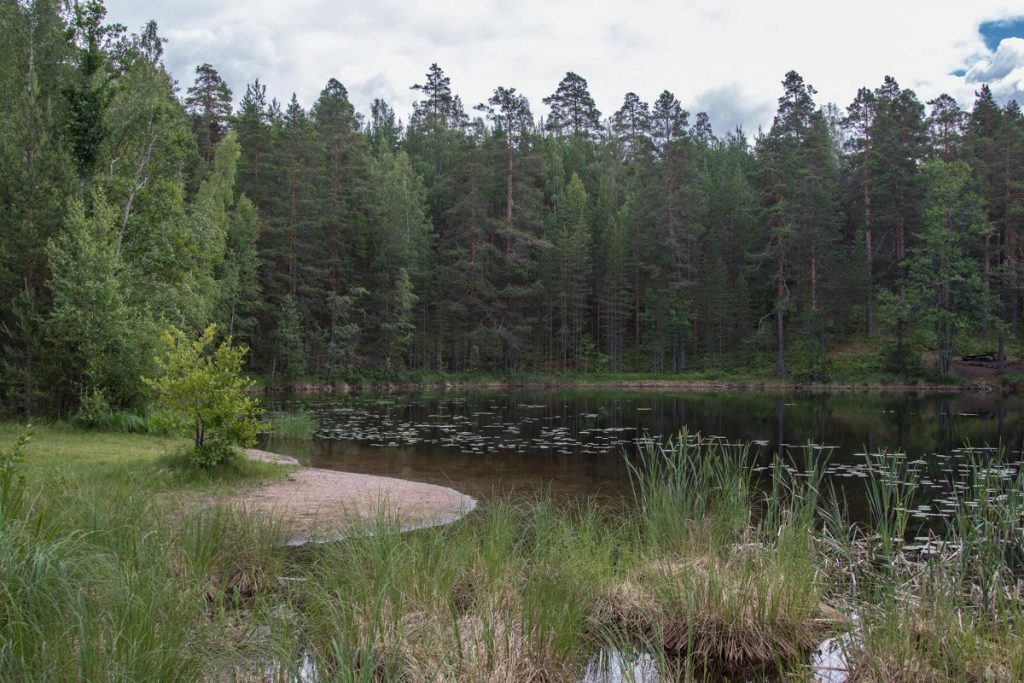 Illuminated wood grit track in the forest for trekking and disc golf – skiing tracks in winters
Besides trekking on wood grit tracks you can also play popular disc golf in woods. Karhunmäki DiscGolfPark's course is quite challenging, 22 teepads with upward and downward slopes. You can play disc golf in this beautiful forest for free of charge. More about Karhunmäki DiscGolfPark HERE.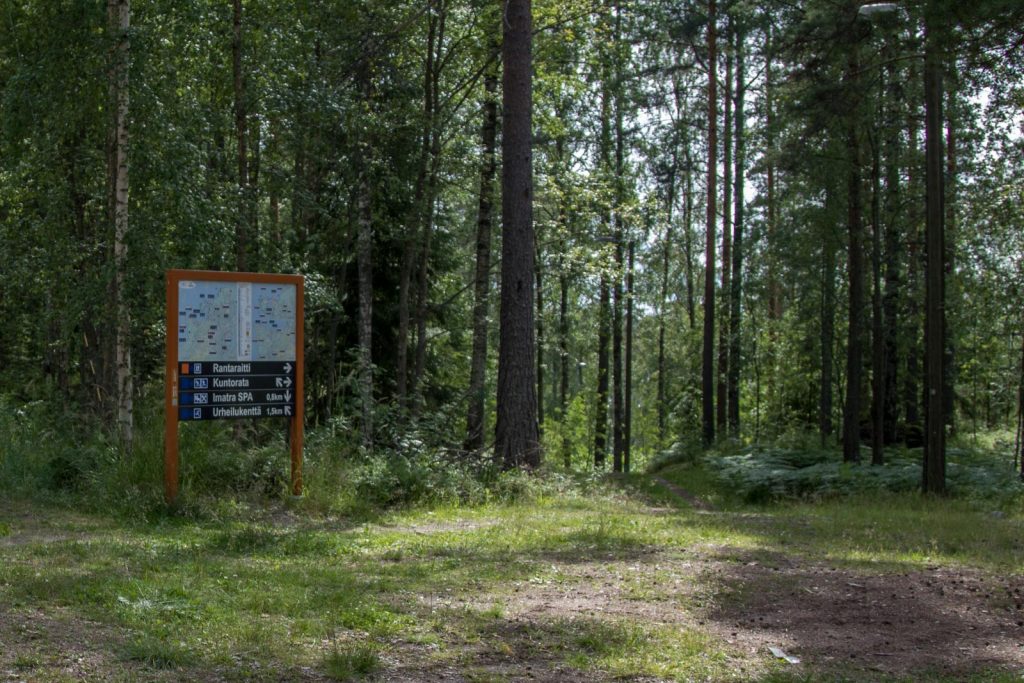 First snow ski track in Imatra
In winter there are ski tracks on wood grit tracks. Imatra has invested in the first snow ski track which is one of the southest in Finland. You can enter track from nearby, approximately 5 minute drive from us. Track is also accessible from wood grit tracks next to us. (READ MORE)
Outdoor fitness spot
There is also an outdoor fitness spot next to us (200m). Next to the spot there is a car park, access to wood grit track and skiing tracks in winter.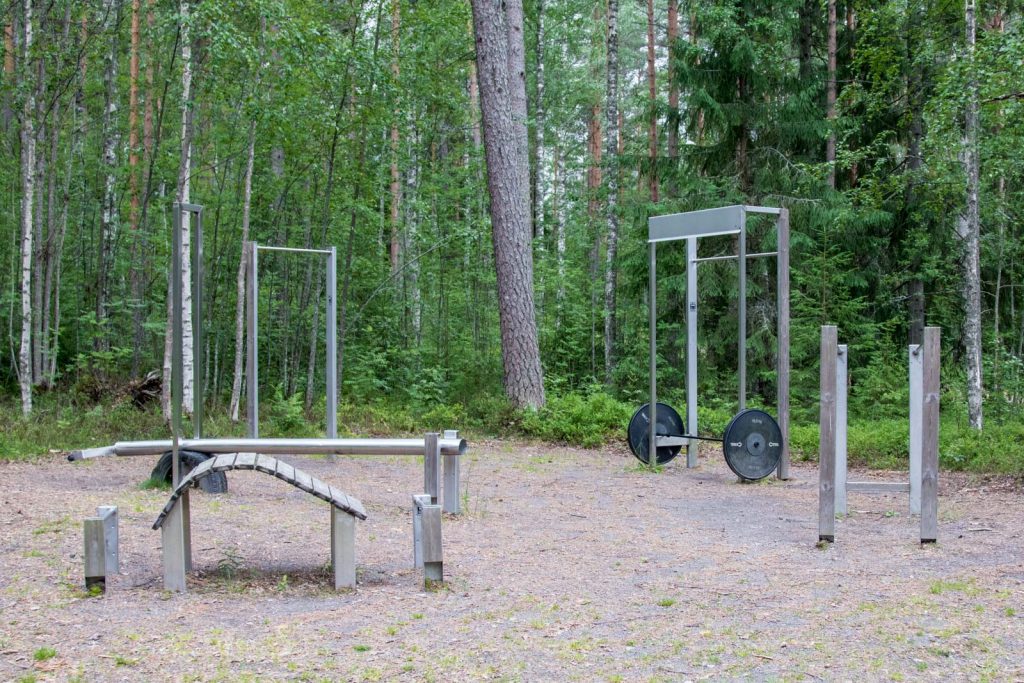 Saimaa – right by water
Direct access to Saimaa provides lots of water activities. In summer you can do swimming, rowing, SUP-boarding, surfing, fishing and much more. You can rent equipment for watersports and other activities from us. (Rental equipment). In winter when Saimaa is frozen, tracks for ice skating and skiing are ready for sports enthusiastics. Skiing tracks go right through the courtyard of our hostel. Easy access to our hostel's cafe from skiing tracks and our delicious doughnuts and hot beverages make us well known between local skiers and outdoor enthusiasts.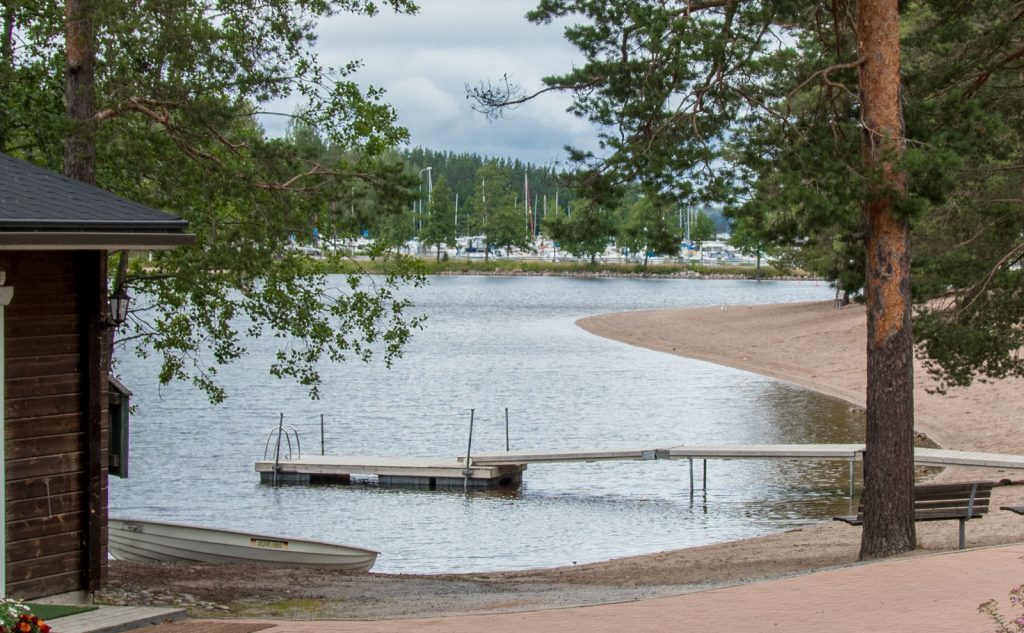 Saimaa cruises
In summers there are cruises arranged on the Lake Saimaa. Cruises take off in walking distange (600m) from our hostel, from the port of Imatra which is right downwards from Imatra Spa Resort. You can find out more about cruises from Imatra Spa Resort (for M/S Christina) or from MK Productions (M/S Emma).
Restaurants and entertaiment
Imatran Kylpylä Spa Resort
Imatra Kylpylä Spa Resort is 600m from our hostel. Inside Spa Resort there are water park, gym, bowling alley, and restaurants where you can have buffet breakfast, lunch or A'la carte menu. There is also a full bar. (Imatra Kylpylä Spa Resort)
Holiday Club Saimaa
Holiday Club Saimaa is located at 4,3km from Hostel Ukonlinna. Area offers inclusive restaurant services, gym, practising place for golf for winter times and bowling alley. And what would be better activity for kids than visit popular Angry Birds Activity Park. (Holiday Club Saimaa)
Playing football or ice hockey
There is a possibility to play or practice ball games, ice hockey and other skating related sports nearby Ukonlinna. You can also try biathlon in winter time and in summer time Finnish baseball. Some of Finnish biathlon stars have been practising at this shooting range. You can find following activities for instance:
Imatra Spa Arena (indoor ice rink and gym)
Ukonniemi Shooting range (biathlon)
Ukonniemi tennis and padel sport courts
Karhunmäki sports field
Ukonniemi areena (football, baseball, international dog shows)
Baseball stadium